TAKING YOUR
INNOVATIONS
FROM IDEA TO PROTOTYPE

The Atal Incubation Centre at Social Alpha was set up by Tata Trusts' Foundation for Innovation and Social Entrepreneurship (FISE) under NITI Aayog's flagship initiative, 'Atal Innovation Mission' (AIM). FISE promotes socially relevant innovations and entrepreneurs with a mission to create large-scale sustainable social impact, helping them create high quality, commercially viable, accessible, and affordable solutions.
AIC-Social Alpha was set up to foster innovations in the Climate, Health, and Livelihoods sectors. Its vision is to create a one-stop collaborative platform to support early-stage enterprises through their entire product life cycle.
The AIC is designed to offer end-to-end incubation support to early-stage start-ups and entrepreneurs with the potential to create deep social and environmental impact through their market-creating innovations. AIC supports it's incubatees by providing extensive support on their 'Lab-to-Market' journey.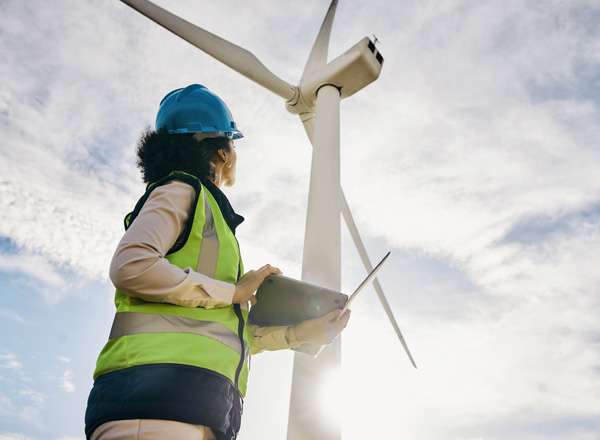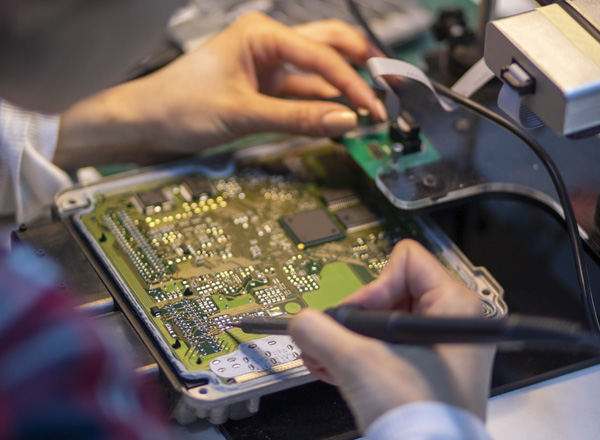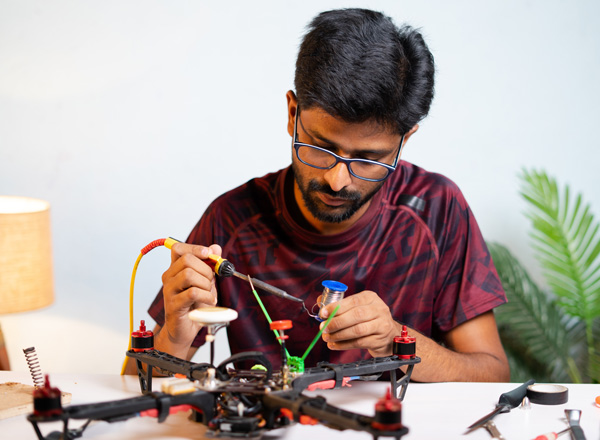 INNOVATIVE FOCUS AREAS
AIC focuses on five core areas for innovation – Energy Transition, Circular Economy, Health and Wellness, Mobility, and Sustainable Construction. We believe that the convergence of these holds the potential to transform lives and create real impact.
We look for innovators and entrepreneurs that can bring about irreversible social, economic and environmental impact across the entire value chain with a strong focus on affordability, accessibility and user experience and around a range of sectors and use cases.
Our focus is on supporting incubation, investment decision-making and prioritising funding and resources where they are most needed and impactful, and providing all-round support to our incubatees.
Focused on the availability of clean, affordable, and reliable energy to underserved and unserved communities and households not just to meet basic energy needs, but also energy to power economic growth and basic development facilities in the communities.
Focused on supporting energy efficiency innovations with a primary focus on reducing the energy consumption at the consumer's end in residential & commercial buildings, small and micro industrial applications, productive appliances, and reducing T&D losses in the grid infrastructure. Other focus areas include increasing energy efficiency at the generation end, specifically renewable energy sources.
Focused on increasing affordability and the adoption of innovations with high GHG emission avoidance potential​, while addressing energy access gaps through decentralized renewable energy innovation​.
Prioritizing innovations leading to the development of advanced material and advanced chemistry batteries, making clean energy more accessible, viable and bringing us closer to a decarbonized future.
01
Waste to Value / Waste Management
Focused on new material innovations and bioplastics to replace conventional plastic and plastic-rich sanitary products without compromising their functional performance parameters.
Supporting start-ups who are providing access to toilets, on-site sanitation, containment and transportation, treatment and resource recovery, and menstrual hygiene management.
Focused on enabling access to quality water, wastewater treatment and reuse, and smart water solutions.
Focused on affordable, reliable, easy-to-use devices and diagnostic tools and scalable technologies that work in an effective and efficient manner.
Primarily focused on digital enablement and tools for disease prevention and screening and treatment management. Also focusing on clinical decision support tools, SaaS, and in-clinic communication: healthcare analytics, data visualisation, test & screen, triage, and predictive analytics. 

Focused on innovations that prevent 'Missed Diagnosis' of cases by creating access to Cancer screening at last mile healthcare units. The problem statement also focusses on building capacity for effective interventions and high quality care for all and eliminating inequalities.
01
Electric Vehicles and Components
Transitioning to renewable, sustainable mobility and logistics solutions, in vehicle technology, fuel technology, infrastructure, and smart mobility.
01
Sustainable Construction
Focused on identifying innovations in the embodied carbon, energy emissions, water pollution, waste, air, and noise pollution space and supporting them in mainstreaming their products.
AIC-Social Alpha was established to focus on the CleanTech domain including but not limited to the challenges in Energy, Waste Management, Agriculture and Allied sectors.
Techtonic – Innovations in Waste Management
Techtonic – Innovations in Waste Management with H&M Foundation, in collaboration with the Saamuhika Shakti envisions creating an enabling ecosystem stack for innovators and entrepreneurs who are developing solutions to accelerate waste management and improve the overall quality of life of the informal sector in India.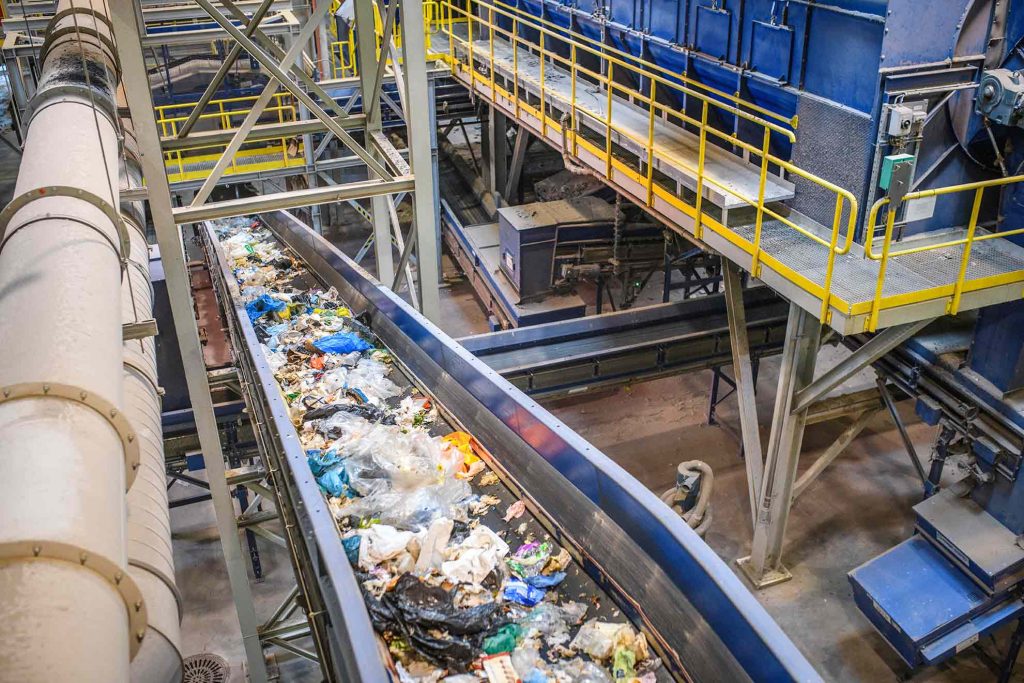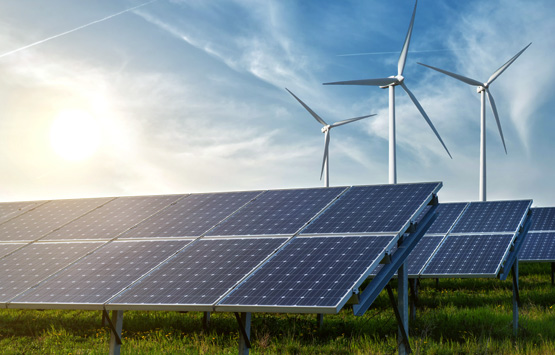 Techtonic – Innovations in Clean Energy
The challenge focused on renewable energy, energy efficiency and clean energy access solutions across all stages of the energy lifecycle, and all use cases with a special focus on four themes – Energy for Livelihoods, Smart Energy Systems, Energy Storage and Thermal Comfort.
India Clean Air Challenge
Accelerating growth due to industrialisation and urbanisation has improved the economy but has simultaneously had adverse effects on human health, environment, and ecosystem. The India Clean Air Challenge focused on addressing this duality. ICAC as a program furthers the cause of the National Clean Air Program and aims to seek and support scalable innovations with a sub sectoral lens to mitigate the air pollution crisis. Its multi-fold problem statement focuses on Agriculture and Livestock, Industrial Decarb, Construction Waste and Air Quality Monitoring.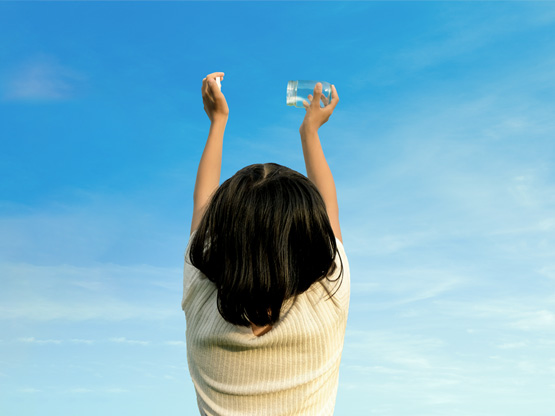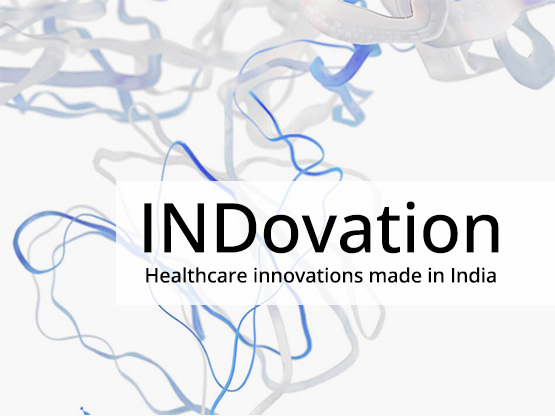 Pfizer INDovation: Healthcare Innovation Challenge
This initiative aims to guide 6 high-quality startups who have at least one tested prototype and accelerate their journey through product engineering and development services, clinical validation support, regulatory advisory, and market access opportunities through grant support and catalytic cross-industrial collaborations. The challenge aims at finding solutions through Digital Health and Oncology.
Offerings
The Atal Incubation Centre provides all-round support to its incubatees. We onboard start-ups from grand challenges and through lateral entries.
Onboarded start-ups gain access to the following

Testimonials
It gives me great pleasure to see the growth and positive progress of the Atal Incubation Centre at Social Alpha through its various innovation and entrepreneurship-related initiatives that have a far-reaching socio-economic impact in an inclusive manner across both urban and rural India.
Atal Incubation Centre at Social Alpha is a one-of-a-kind incubation platform offering end-to-end support to start-ups on their lab-to-market journey. The incubation space, in-house lab facilities, hands-on mentorship, and market-access support provided to start-ups is impressive and world class. Its reputation and the success of its portfolio companies validate the success of Social Alpha at the forefront of nurturing innovations. I hope their expertise and network will continue spurring budding entrepreneurs to build game changing DeepTech products.
All the very best to the Social Alpha Team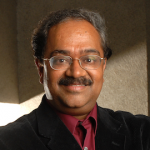 Ramanathan Ramanan
Former Mission Director - Atal Innovation Mission
Social Alpha has been a true catalyst to the growth of India's Innovation Ecosystem by inspiring next-gen innovators to address the critical challenges that are pivotal to our Nation's progress. I believe their efforts will position India as a global leader in fostering a greener and sustainable world.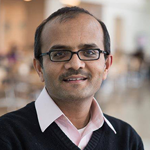 Dr. Chintan Vaishnav
Mission Director - Atal Innovation Mission, NITI Aayog