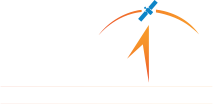 India's first lab-to-market platform for SpaceTech start-ups
with the potential to benefit diverse sectors from aviation to sustainable agriculture
About SPIN
The SpaceTech Innovation Network (SpIN), an initiative of Social Alpha supported by Indian Space Research Organisation (ISRO) is India's first lab-to-market platform for SpaceTech entrepreneurs and start-ups.
The use of space science and technology has the potential to benefit diverse sectors, such as aviation, maritime and land transportation, urbanisation, mapping and surveying, human health, disaster management, food security and sustainable agriculture, environmental monitoring, and natural resources management.
The SpIN platform offers a focused support ecosystem that will ensure access to long-term patient capital, pooled testing, and validation infrastructure, building strong sustainable business models that will lead to new market creation for SpaceTech entrepreneurship in India.
SpIN Objectives
To promote innovation and entrepreneurship in the deep science and SpaceTech landscape at the grassroots level
Aggregate and accelerate access to the network of product development and validation facilities for SpaceTech and allied sectors
Create a network of mentors and subject matter experts and share learning in the space
Help create a de-risked pipeline of innovations ready for support and deployment
To activate innovation challenges and create go-to-market programs to address commercial and cross-sectoral applications of SpaceTech and allied technologies
To aggregate mission-aligned ecosystem, stakeholders to help promote and build the SpaceTech innovation ecosystem
Innovation Focus Areas
Downstream applications are the commercial anchor of the space sector and accounts for the largest share of the space economy globally. Innovations that enable the wider adoption of such technologies across several sectors, including in communication, navigation, etc will be a key focus area of SpIN.
Emerging technologies that deal with design, construction, operation and application of computer systems for their control, sensory feedback, information processing as well as algorithms could play an increasingly important role in realising the potential of SpaceTech and its applications. Technological advances in electric propulsion and control systems are facilitating the development and operation of new air vehicles capable of safe, reliable flight with lower operating and maintenance costs than conventional aerial mobility.
Next generation electronic systems, components and a combination of innovative sensor technologies have given rise to Industrial Internet of Things (IIoT) which offer wide applications to provide enhanced device connectivity. Advanced materials development and applications will also be a key focus, including novel processing, fabrication, characterisation, and testing approaches.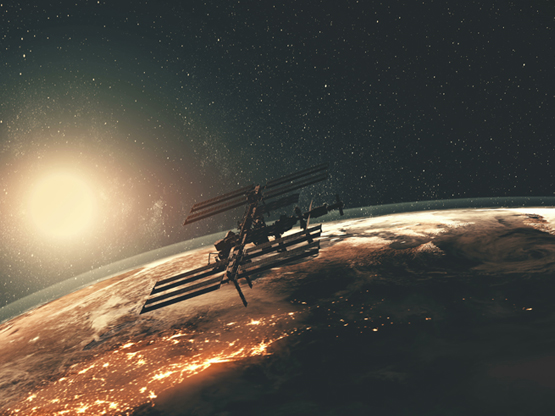 Technology Stack
Remote Sensing Geographic Information Systems (GIS)
Global Positioning Systems (GPS)
Internet Mapping Software Technologies
Data Science
Artificial Intelligence/Robotics
Augmented/Virtual Reality
Autonomous Control Systems
Unmanned Aerial Vehicles
Micro/Nano Electromechanical Systems
Sensor Technologies
3D Sensing & Imaging
Advanced Material Processing & Fabrication
Platform Offerings
Workshops & Capacity Building
Access to Innovation Pipeline
International Collaborations
Curated Business Use Cases
APPLICATION FOCUS AREAS

Carbon Reduction

Agriculture

Shipping & Navigation

Battery Tech

Digital Platforms

Weather Monitoring

Infrastructure

Smart Cities

Sensors & Materials

Aviation
CALLING FOR APPLICATIONS
Who should Apply?
Start-ups and early-stage entrepreneurs with science and technology based innovative solutions and applications of space technologies, including downstream and allied technologies.
Innovators looking for support primarily in product development, product commercialisation and go-to-market strategy. Applications might be submitted in either of the below categories depending on the technology/application:
Foundational Technologies
Enabling technologies that shall improve:
space systems and satellites' flexibility and cost-efficiency
increase sustainability and accessibility
introduce mass-customisation and cooperative design as well as simplify and optimise operations
This is needed to access a large portfolio of promising commercial applications in space and on ground.
Please see detailed T&Cs to see examples of what technologies will fall under this category.
Downstream Applications
All activities related to the production of value-added space-related goods and services. They need to generate significant social, commercial, and economic value with an objective of having major impacts on terrestrial markets.
Please see detailed T&Cs to see examples of what technologies will fall under this category.
Timeline
SpIN Applications are open on a rolling basis all year round.
Every Quarter, the SpIN Selection Committee will review, and shortlist applications received in the previous 3 months.
Shortlisted applications recommended by the Grand Jury will be part of the SpIN Cohort.
Applications Open for Q2 2023

1st April 2023

Applications Close for Q2 2023

30th June 2023

Announcement of Selections

15th May 2023
frequently asked questions
frequently asked questions
1.What is the duration of the program?
The program will run up to 12 months based on the stage and maturity of the innovation.
2.Who can apply?
We invite innovators and entrepreneurs with transformative technologies in the space sector that have the potential to bring about deep and irreversible social and commercial impact to apply in either of the following two categories:
Foundational Technologies
For innovations which need support in development and testing of enabling technologies to be deployed in space.
Downstream Applications
For downstream innovations looking for support in utilising data generated in space for terrestrial applications.
3.What happens if I apply to the wrong category?
In case you apply to the wrong category we will shift you to the right category based on your product's focus. However, you may have missed some questions that had to be answered as a part of the correct category. So, you are advised to please choose carefully.
4.Is there any preference for an innovation?
Applicants are encouraged to submit applications for tech-based innovations that solve problem statements, which is a real-world challenge in the Space ecosystem. Innovations can be a product or a service. There is a preference for tech-based innovations that have a high social and environmental impact potential.
5.Will I be eligible to receive funding by program partners upon selection?
This will be determined on a case-to case basis. Some amongst the winners of the Innovation Challenge might be considered for Seed Investment, subject to due diligence.
6.Can I find other funding partners for investments?
Yes, the winning start-ups can find other funding partners.
7.Do I have to be physically present for any cohort-based sessions?
For any programmatic events like the launch and demo day, the founder(s) are expected to be present in person. During the remaining part of the program, the participants will have the option of to work from a location of their choosing. Attendance to the webinars/sessions online, if there are any planned is acceptable.
8.Is the mentoring paid or free?
Mentoring is a part of the continuous engagement with the winners of the Innovation challenge. Some mentor support, particularly from the internal ecosystem, comes pro-bono as a part of the incubation services, however, some mentors and their advisory support may have a notional or actual cost, which may be agreed upon with the winners as per requirement. Participation in specialized/additional events could be subject to a nominal fee.
9.What will be the terms and conditions of the incubation support?
Some winners of the Innovation challenge might receive credits for availing the standard incubation services as a part of the award, which include services such as access to seats in office space, GTM support, product development mentoring. If the winners want to access additional premium services, separate agreement might be required to be entered into with the relevant agency.
10.How frequently will organize interface with the winners during the program?
There would be regular interface between the winning teams and the Innovation program implementation team. Each start-up will be assigned a SPOC to help with customized requests who will continually and regularly engage with the winning participants.
Dismiss
Terms and Conditions
Terms and Conditions
Please read the following terms and conditions before submitting your entry:
ELIGIBILITY
1. Any individual or group of individuals, whether incorporated or otherwise, regardless of age and nationality, who has an innovative technology that addresses social and economic challenge in India (though not exclusively), is eligible to participate.
2. Participating or proposed ventures should be independent entities, meaning that they should not be a subsidiary of an existing corporation or have legal ties to a government body.
3. Category specific eligibility
Any individual or group of individuals, whether incorporated or otherwise, with solutions in the following may apply to the respective categories:
A) Foundational Technologies
Enabling technologies shall improve space systems and satellites' flexibility and cost-efficiency, increase sustainability and accessibility, introduce mass-customisation and cooperative design as well as simplify and optimise operations. This is needed to access a large portfolio of promising commercial applications in space and on ground. These include, but not limited to:
Small/Nano Satellites
Advanced Manufacturing
Advanced Materials
Robotics/Autonomous Systems
Autonomy/Perception
Space-based Sensors
Launchers
Space Debris & Situational Awareness
Communication & Navigation
B) Downstream Applications
All activities related to the production of value-added space-related goods and services. They need to generate significant social, commercial, and economic value with an objective of having major impacts on terrestrial markets. These include, but are not limited to:
Earth Observation
AI/ML-driven Data Analytics for On-ground services (health, transport, public sector, farming, oil and gas, trading, finance, insurance etc.)
Disaster & Risk Management
National Security
Environmental & Climate Monitoring
Location-based Services
Cybersecurity
4. Any individual or group of individuals, whether incorporated or otherwise, with technology in the following Technology Readiness Levels (TRLs) may apply to the Foundational Technologies category:
TRL 3: Proof of Concept stage/Active R&D has been initiated. This includes analytical studies and laboratory studies to physically validate the analytical predictions of separate elements of the technology
TRL 4: Basic technological components have been integrated to establish that they work together
TRL 5: Technology has been put together and can be tested in a simulated environment
TRL 6: Prototype is being tested in simulated operational environment or in a high-fidelity laboratory environment
TRL 7: Actual system prototype is near completion or ready and has been demonstrated in an operational environment or is at pilot level
TRL 8: Technology is proven and developed but not yet operational or applied anywhere
TRL 9: Technology has been applied in its final form and is operational
Submissions and Participation:
Submissions which are incomplete will be deemed void and disqualified from the competition.
Submissions should be the original work of the participant, and should demonstrate positive, sustainable, and scalable impact in India (though not exclusively in the region).
Participants agree to the use of their names, photographs, disclosure of their country of residence, and are required to cooperate with any other reasonable requests by the organiser relating to any publicity-related activities.
Participants are required to submit a declaration of good standing and solvency at the final stage of evaluation. If there is any change in circumstance that invalidates their good standing and solvency, the team is to immediately inform the organisers.
All participants own the rights to their ideas. Participants must properly acknowledge any trademarks, patented or copyrighted materials of others that are incorporated into the submission materials. Participants are responsible for obtaining any necessary permission before incorporating such materials into their submissions.
Submitted ideas are protected in the spirit of non-disclosure, and all submitted materials will be treated as company confidential. The only people with access to the entry materials will be judges and select members of the organising committee. Materials will not be distributed to any other party unless requested by a participant. No other provisions are made to protect intellectual property.
As an effort to support the innovation ecosystem, for research purposes, non-sensitive data may be shared with government agencies or partner organizations. The participant's personal identity, name, family name, phone number, address, or email address will not be used in any public collateral.
Decisions regarding the Winners:
The selection of the 'Winners' is at the sole discretion of the judges and the organisers.
Throughout all phases of the challenge, all decisions of the judges are deemed to be final.
Disqualification and Organisers' Right to Amend Competition Rules:
The organisers of Innovation Challenge reserve the right to disqualify any Participant who is found to have violated the spirit of the program guidelines and terms and conditions stated herein. Disqualified participants shall forfeit any and all prizes awarded to them.
The organisers reserve the right to amend these rules at any point before the Closing Date of Innovation Challenge in line with the overall goal of the program.
The indicated dates for Innovation Challenge may be revised at any point of time by the Organisers. Any change in schedule will be suitably intimated on the Innovation Challenge webpage and on other relevant platforms.
Dismiss
"Space applications cut across various domains from earth to the sky. Innovative technologies are expected to bring a paradigm shift in utilising space applications to maximise the economic, social, and environmental benefits for the larger society. I wish the SpIN platform would create a level playing field for various stakeholders to collaborate and contribute to the space ecosystem in the country"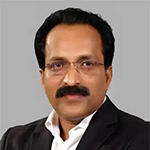 Shri. S Somanath
Chairman, ISRO
"Space science, technology, and data have the potential to contribute to various Sustainable Development Goals with high-impact applications in ensuring food security, reducing disaster risks, preventing humanitarian crises, and monitoring natural resources. At Social Alpha, we have stayed committed to our goal of bringing breakthrough innovations to the social sector with applications across climate, health, and livelihoods, and this partnership with ISRO will significantly strengthen our ability to create impact"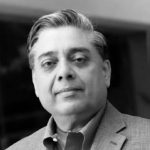 Manoj Kumar
Founder, Social Alpha
For any assistance needed in filling the application form, please reach out to us at