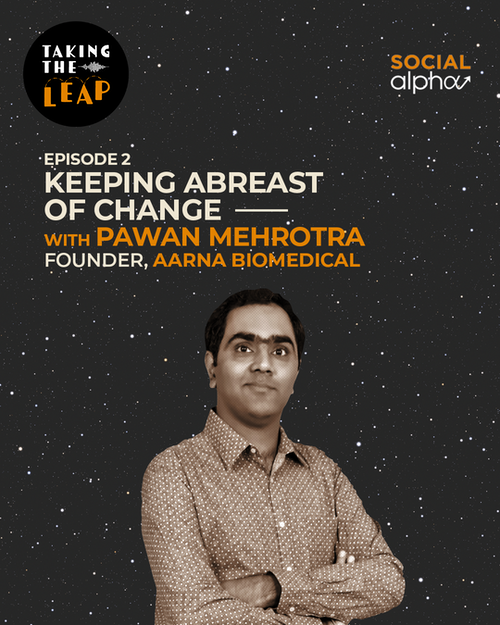 Keeping Abreast of Change with Pawan Mehrotra, Founder and CEO, Aarna Biomedical
October is breast cancer awareness month. In our second episode of Taking the Leap we spoke to Dr. Pawan Mehrotra, inventor of
Poorti
, a post-mastectomy kit for women who have undergone mastectomy due to breast cancer. Pawan holds a PhD in Cancer Sciences sponsored by Cancer Research UK which involved interdisciplinary work at Cambridge, Oxford, Dundee and Manchester. Pawan was an independent research fellow, discovering human proteins and cancer drug discovery below the age of 30 before foraying into affordable product development for unmet user-centric medical needs out of sheer compassion for breast cancer patients. Since 2018, 2300+ poorti kits have been sold to patients from Bangladesh, Sri Lanka, Africa, Nepal and Bhutan who come to India for treatment. Poorti, is available in 68 locations, 51 cities and 19 states in India.
Listen to the Podcast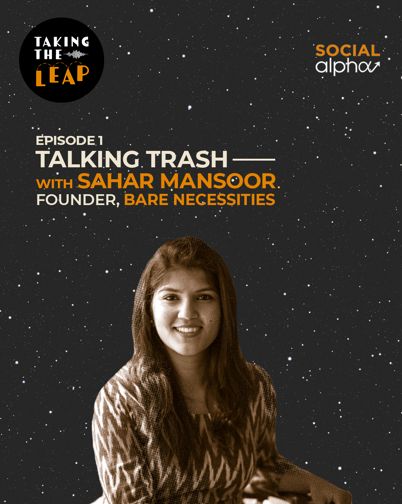 Talking Trash with Sahar Mansoor, Founder of Bare Necessities
In our debut episode, we are talking all things trash with Sahar Mansoor, Founder of our portfolio company
Bare Necessities
– A 100% zero-waste lifestyle brand that mirrors the philosophy of 'doing more and better with less'. Sahar has been a recipient of Google India's Inspiring Indian of the Year 2017, NDTV's Swachh Warrior and many more. Having been an environmentalist since she was a little girl, to prodding her dean at Cambridge University to introduce a new course on 'environmental planning', to spending hours with waste pickers from rural West Bengal, her love for nature has now transpired into a full-blown zero-waste venture.
Listen to the Podcast