Accelerator Engagement
A first-of-its-kind program, focusing on businesses accelerating waste management and processing and working to increase the income and build income stability of the informal sector in the waste value chain.
A one-year immersive program with a dedicated portfolio manager and one on one engagement and mentorship with domain experts
Market Validation Lab to support the innovation scale
A hands-on program to support on building digital tools for effective data collection and marketing plan for impact articulation
Support in building a customized Go-To-Market (GTM) strategy to reach the end user for each start-up
Accelerator Objective
Start ups in waste management face high operational barriers in scaling to new locations, lack effective methods of data collection to improve operations and, miss out on articulating their impact on the economy, environment and livelihoods of people involved.
The objective of the Accelerator is to enable the winning cohort to overcome these barriers and successfully enter new geographies, with specialized mentors to support the winning cohort with relevant, personalized feedback.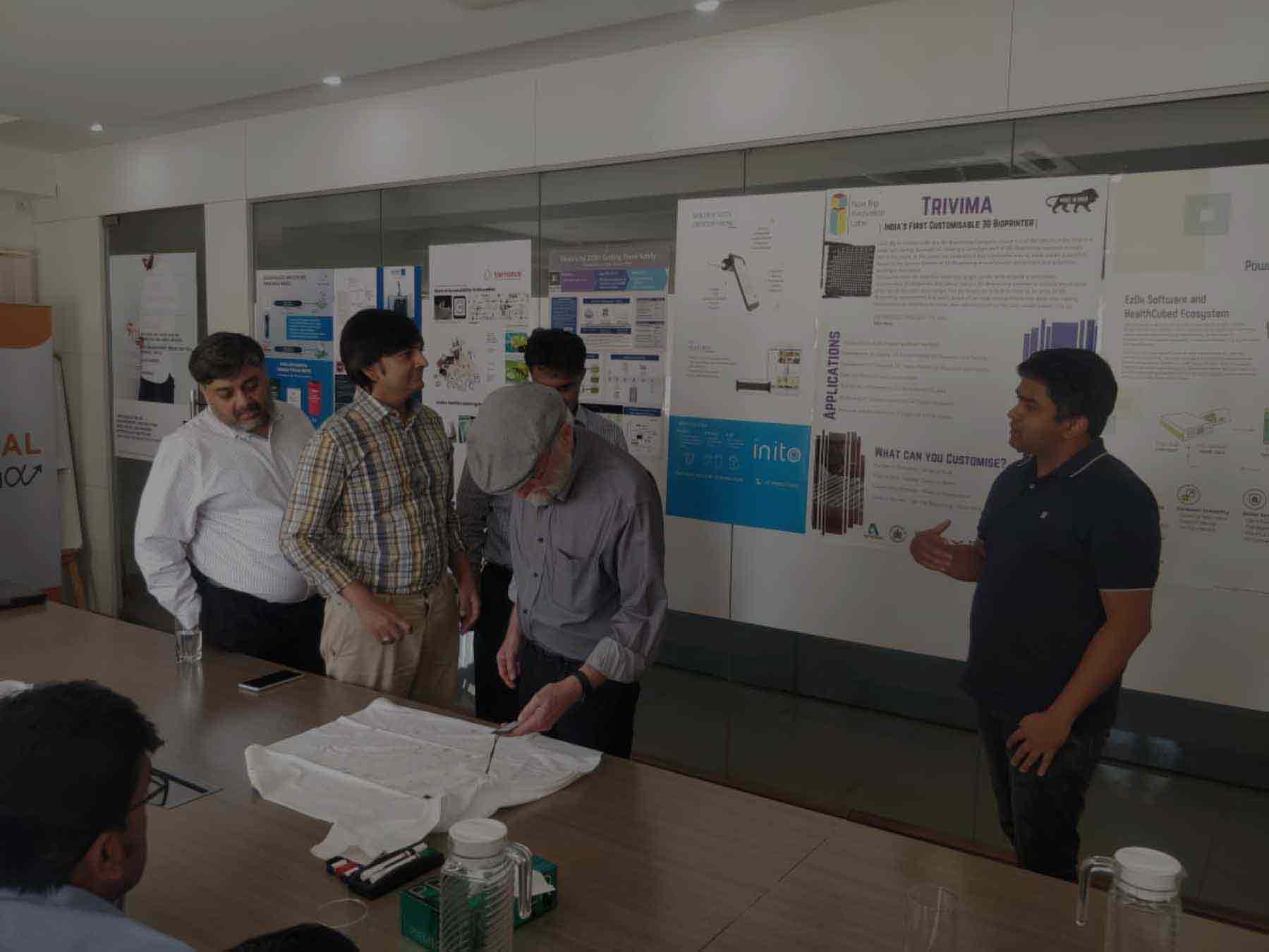 An opportunity to validate the innovation in a new location with ULBs or other implementation partners.
Identify test bed partners in collaboration with the Saamuhika Shakti
Support on iterating the one-year implementation plan to integrate informal sector in the operations or, to replicate the model in a new geography.
Sharpen GTM and overall business strategy through digitization and impact articulation support through Social Alpha's venture acceleration model.
Access to marketing support: co-design a marketing plan to effectively articulate the impact created by the startup.
Access to digitization support: enable effective data collection mechanisms customized to the business model of the startup.
Curated knowledge sessions and advisory: on business strategy, GTM strategy and sector specific discussions.
The Accelerator program ends with a demo day where the start-ups get opportunity to showcase their innovations and results of the market validation lab to decision makers and the wider Social Alpha investor and donor network.
Access to seed support of up to 1 Crore
The winning start-ups can avail seed capital support from Social Alpha of up to Rs. 1 Crore, subject to Social Alpha due diligence.