Program Overview
India's rural agricultural landscape is home to legacy Agri institutions, a large civil society and a farm-supportive government. Moreover, the historical policy push to adopt scientific and technological innovations from the world is now being complimented by a new generation of Agri innovators and entrepreneurs who are building indigenous innovations suited for Indian farms. However, despite these trends and chronology, more than 125 million small and marginal farms, impacting the lives of more than half a billion people living on these farms, continue to face extreme financial, technological and climate-induced challenges.
The India Agritech Incubation Network (IAIN) is a collaborative effort between the Bill and Melinda Gates Foundation and Social Alpha. It aims to establish a conducive ecosystem for innovators and entrepreneurs in agriculture. The network has fostered cooperation among private and public sector stakeholders, created specialised technical infrastructure, provided market access, influenced public policy and facilitated market access for early-stage innovative solutions. The diversity of innovations spans pre-cultivation technologies for soil & crop health, inclusive farm equipment for drudgery-cost-risk reduction, post-harvest technologies for loss elimination, and allied sector innovations for building income resilience. IAIN was conceived and designed to bring science and technology innovations to small and marginal farmers and help improve their productivity, income and quality of life.
Calling for Applications
We invite innovators and entrepreneurs, with innovative technology that are working on any of the following challenges faced by smallholder farmers of Uttar Pradesh & Odisha and has the potential to create an impact in their lives and demonstrate business model sustainability.
Who Should Apply
Innovators & Start-ups with solutions that are technologically innovative and have the potential to create an impact in the lives of smallholder farmers of Uttar Pradesh & Odisha and demonstrate business model sustainability.
Development Stage– Technology is being integrated, tested, validated in controlled and field settings [ TRL 4-6]
Pilot Stage– Technology has demonstrated technical performance, and is ready for testing early product-market fit, use cases and ROI demonstration [TRL 7-8]
Scale Up Stage– Technology has demonstrated early market evidence, use cases and ROI, and can scale based on market evidence [TRL 9]

Sandbox facility to test, validate and pilot innovations on the ground in the state of Uttar Pradesh and Odisha.
Access to Social Alpha's seed investment and / or other funding opportunities; and facilitated access to a large investor and donor network.

Product development support via Social Alpha Labs including assistance with designing, rapid prototyping and design for manufacturing.

Dedicated Agri-business experts to assist with business planning, developing go-to-market strategy and overall business advisory.

Mentorship by a set of qualified global and local experts; and curated set of capacity building sessions.

Practical on-the-ground feedback from the farmer community, grassroots non-profits, agriculture experts and corporate and government bodies.

Access to shared office space and lab infrastructure at Social Alpha Labs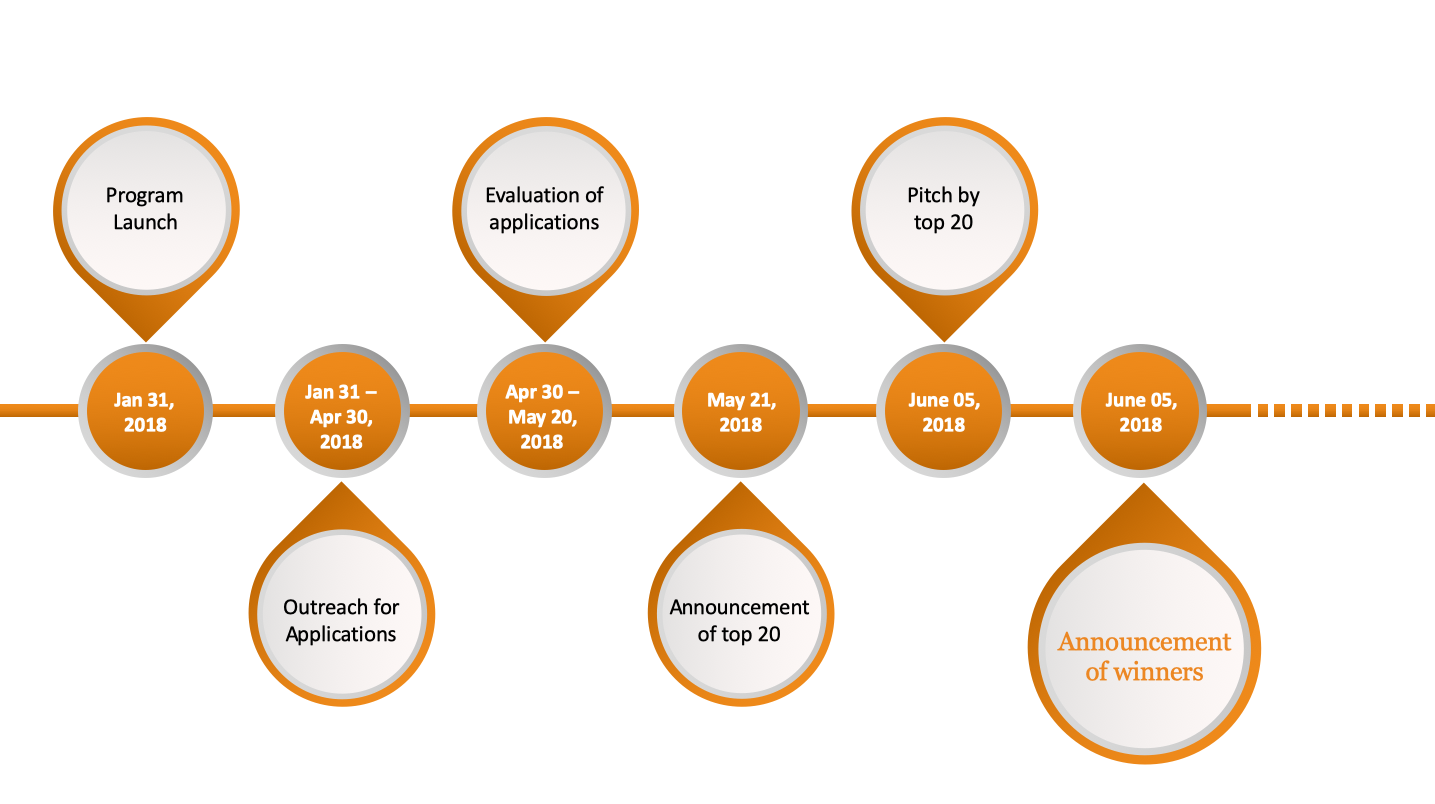 Launch of Techtonic: Innovations in Agritech

September 18th, 2023

Deadline for applications

October 18th, 2023

Initial evaluation

October 20th – 25th, 2023

Virtual interviews & presentation

October 26th – 31st, 2023

Jury round & grand finale

November 10th, 2023

Announcement of winners

November 15th, 2023

Incubation support and pilot initiation

November 30th, 2023
Program Impact (2019-2021)
30
Pilots Across the State
1.25 CR
Worth of Incubation Support
4.5 CR
Investment in Piloting
Indian Agritech Incubation Network (IAIN) is a unique venture where there is a consortium of partners like Social Alpha, CInI, BMGF and IIT Kanpur coming together to address the issues of small and marginal farmers. The innovations & solutions that have been selected through the program are basically addressing very specific challenges in agriculture. The UP government is proactively working towards promoting these solutions through testing small beds, connecting with the farmer-producer organisations, improving the product to make it more acceptable to farmers. Subsequently as the product scales up its activities, there are different government schemes to incentivise the technologies and subsidise the machinery, etc. The technologies and solutions can be embedded in the system to make it more acceptable and affordable to the farmers. All these efforts combined will enable the farmers to address the challenges and empower them. And IAIN is a positive effort towards the creating that impact on small and marginal farmers.
DEVESH CHATURVEDI
Additional Chief Secretary, Department of Agriculture, Cooperation & Farmer's Welfare, Uttar Pradesh
We were using the feed supplied by Shwetdhara but not satisfied with fat levels. Now there is sufficient protein, fat and maize in the feed & performance of feed is more than satisfactory.
Ashok Jaiswal
Madafarpur, Pratapgarh, UP
For any assistance needed in filling the application form, please reach out to us at