42% of Indian workforce is employed in agriculture but contribute just 20% to the GDP

A farmer's average monthly income is ₹6426

Every year 4% of these farmers leave agriculture due to drudgery

75% of farmer landholdings are less than 2 hectares

Almost 45.9% of India's soil is facing degradation

Only 49% of agricultural land is irrigated, the rest is rainfed

Only 1/3 of the water released from dams and reservoirs reaches the farmer's field

After overcoming these challenges, 40% of food is wasted before it even reaches the consumer
In India, smallholder farmers struggle with several issues that impact their livelihood, which lead to subsistence farming, low income, and increased debts. These include fragmented land, access to irrigation, unpredictable weather conditions, low productivity, etc.
These farmers have limited access to existing technological innovations due to a lack of awareness and restricted access to finance, exacerbated by the lack of an integrated approach and no incentivisation to adopt modern technologies and agronomic practices.
When it comes to innovations in Indian agriculture, popularly called AgriTech, there is a thriving innovation ecosystem. Agri research institutes, incubators, and corporates are continuously focusing on innovations to improve productivity, increase yield and achieve the best quality while sustainably using natural resources. However, these innovations haven't really percolated down to the hands of the smallholder farmers. The uptake of technologies is slow; it often requires a sustained push to drive the adoption of technology. Hence, innovators need to keep the specific needs of the smallholder farmers in mind while innovating. This entails improving affordability, accessibility, and user experience.
This is where the role of Cisco – a worldwide leader in IT and networking, and Social Alpha, a multistage innovation curation and venture development platform, come into play.
The Krishi Mangal initiative launched in January 2021, seeks to improve the lives of smallholder farmers by accelerating deep-tech innovations in the AgriTech sector. The program brings together the power of innovation, entrepreneurship, and communities for the wellbeing and prosperity of small holder farmers.
FOCUS AREAS
Climate Resilient Inputs

Soil Regeneration

Agri Water Management

Climate Smart Mechanisation
Integrated Crop Management

Decentralised storage and Logistics

Waste-to-value

Decentralised Processing

Market Access

Value chains across Dairy, Poultry, Goatery & Piggery

Fisheries Value Chain Aquaculture & Marine

Forest Produce: Silk, Lac, Honey
Offerings



Impact Stories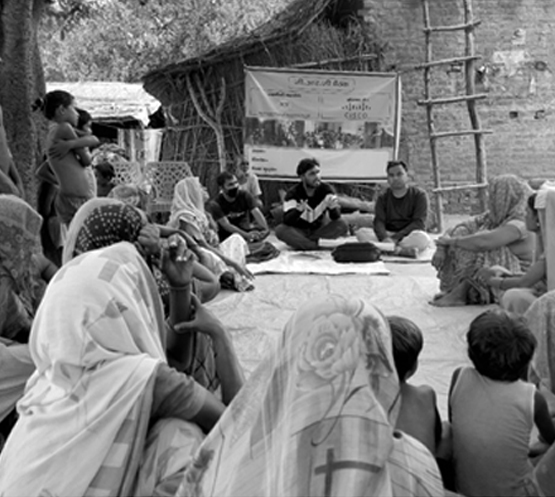 PashuBajaar
PashuBajaar is building a transparent and efficient livestock product market to transform livestock rearing-based livelihoods for small, marginal, and landless farmers. They've created an e-commerce platform enabling consistent supply, unmatched quality and better price realisation for goat rearers.
As part of the Krishi Mangal program, the startup received marketing support, tested new product variations, started in a new geography and trained rural youth in new domains like rural livestock trading and business development. It also trained Pashu Sakhis and demonstrated them as a sustainable business provider. It offered an opportunity for launching meat sales and fine-tuning the goat supply chain model and helped provide market linkages to leading meat start-up companies like Tender Cut as well. They also received fund-raising support.

Impacting Lives
Mayadevi is a Pashu Sakhi, who was trained in 16 best goat-rearing practices as part of the program, including medical treatment and identifying common diseases. That helped to increase the goats' weight and keep them healthy. Mayadevi now owns 22 goats and can use her learnings to improve the health of her goats. She has sold 42 goats throughout the year and has earned Rs.5 per kilo as commission from PashuBajaar. Mayadevi now earns extra income by producing goat feed and selling it to farmers in her village.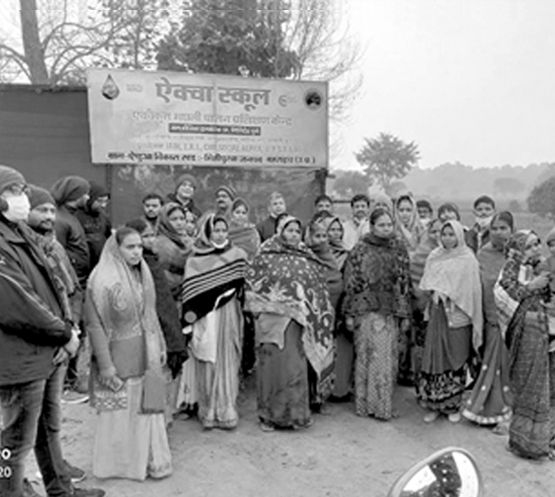 Jaljeevika
Jaljeevika has built a collaborative platform that provides end-to-end solutions for fish farmers and fishing trainers or Matya Sakhis. They provide digital training (Aquaschool), input supply, real-time advisory through IoT, and market linkages.
Krishi Mangal helped JalJeevika test the entire process with fish farmers for integrating digital services for small holders. It also provided visibility of solutions, course correction and linkages with other expert agencies. Leveraging government programs was one of the most helpful learnings. Through the program, the startup realised the value of business operations and social value generation towards creating more prosperity for farmers. Following success in Maharashtra, the model is primed for testing in Madhya Pradesh, Uttar Pradesh and Bihar.

Impacting Lives
L Digambar, from Vanoja, fished in a small pond till last year and earned INR 23,000 from fish farming. This year, through the support of the Krishi Mangal program, he produced 600 kgs of fish worth Rs.80,000, a significant improvement in his annual income. His success incentivises many other farmers to shift their farming practices in the coming years.
Supported By